It always amazes me to hear about celebrities who try to skirt around the law. You see it all the time with drugs and alcohol charges; the other area where celebrities seem to think they are above the rules is with filing taxes.
Okay, I get it: nobody wants to file and pay taxes. It's a pain, it's confusing at times, and if you have to pay in, it is downright depressing. And the higher your income is, the higher the tax bracket. But as much as we all whine and moan over it, at the end of the day, most of us suck it up and file them on time.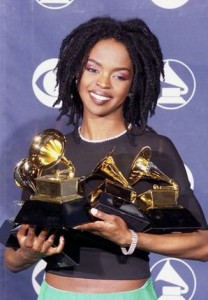 This rant is brought to you by a tax attorney site I was reading the other day, that talked about celebrities who've failed to file taxes and gotten caught, or still owe some serious funds. I was completely shocked at the two singers that are in trouble this year!
One of the artists is Lauren Hill, who apparently didn't file her taxes for THREE years (2005-2007) because she claimed she was "living underground".
Um. Hello? I don't know why she figured that excuse would work. Being underground doesn't make taxes go away – there's even a death tax . . . and those people are underground permanently.
The kicker is, not only is she going to face some huge fines, each charge could land her a 1-year prison sentence!
The other celebrity in trouble is Lionel Richie, who apparently is trying to pay for a 2011 tax liability exceeding $1 million.
How is he planning on coming up with these funds?
A country album. I wish I was kidding.
Amazingly enough, the plan might work, since the album debuted at number one on Billboard's country chart.
Now if only everyone else could become a breakout country artist instead of hiring a tax attorney when they got in trouble . . .
Have you heard of any other celebrities in legal trouble for unpaid taxes recently? 
 Photo source